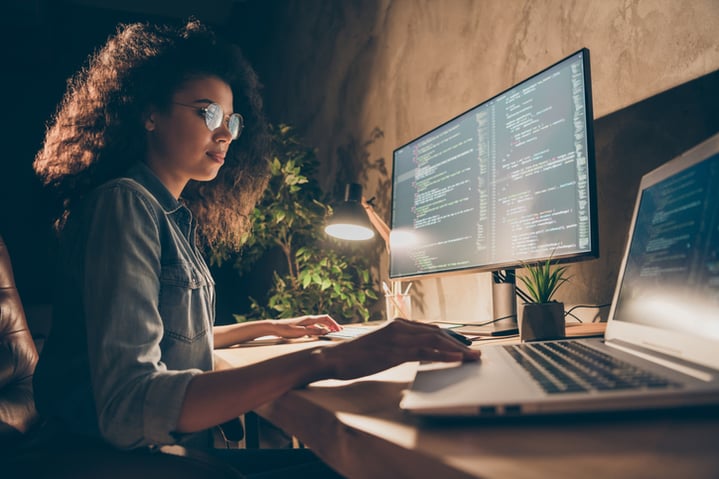 Even before the COVID-19 pandemic sent work schedules and work-life balance into disarray, IT directors had a hard time keeping up with the demand for their time and experience. From increasingly complex IT infrastructure management tasks to staying on top of the latest technology solutions, it seems like there has never been more on the average IT director's plate.

While innovation, collaboration, and big thinking can come easy when they are serving their business, IT professionals may have a hard time focusing these skills on investing in themselves. To help IT directors get more done with less stress, here are time management hacks we've noticed can make a big difference.


Keep Meetings Short and Sweet
Looking at a packed calendar every day can be enough to make even the most seasoned IT director anxious. However, it doesn't have to be that way.

In fact, a Harvard Business School study calculated that, on average, executives spend about 72 percent of their total work time in meetings. To counter this, the authors of the study had several key suggestions:

Cut hour-long meetings, which can seem to be the default length, down by 15-30 minutes
Invite only key stakeholders, to limit unnecessary discussion and side conversations
Have a set agenda and key outcome identified
Lean on Your Team
If you look back on your average week, or even the past day, there were probably some activities and responsibilities that you could limit or pass on to others. Interestingly, that same Harvard study found that about 11 percent of executives' time is spent on "routine duties."

Take the time to identify what those repetitive tasks are, and delegate them to someone else so you have more time and energy to focus on priority tasks. In other cases, don't be afraid to give more junior staff an opportunity to take on a stretch role or task that you normally would do. Giving your team a chance to grow develops their skills and confidence while also giving you a chance to share the load with others.


Plan for Tomorrow
While an unexpected task or issue can often be waiting on your desk when you arrive for the day, most of the time, if you make a plan for the day ahead, you can more effectively achieve what you set out to do.

Planning for your day, week, or even month can be an art as much as it is a skill, but doing so allows you to prepare the resources and necessary time to get the work done. It also helps maximize your working time and minimize unstructured work.


Find Balance
As a work hack, "finding balance" ends up on most time management lists, but, in today's work environment, it can be easy to forget. Although it can be tempting to stay later, work over the weekend, or take a call during some planned downtime, it is important to remember that this mindset can have serious pitfalls.

For example, the Harvard study authors found that successful executives set "office hours" and tried to not work outside of that time window. In other words, finding balance by prioritizing time to exercise, sleep, and be with family and friends can be a great way to recharge, stave off burnout, and be a good model for your own team.
Discover the infrastructure you need to take your business digital, here.
Find a Trusted Partner
While these time management hacks can go a long way toward helping you in your quest to get more done, finding a trusted IT services partner can deliver real time and cost savings to your whole department.

VectorUSA is composed of experts with experience across every IT domain, from infrastructure to cybersecurity. We can help with every phase of running and managing your department, serving your customers, and leading your strategic projects.
If you are interested in learning more about how you and your team can get more done for your business, we would love to speak with you.