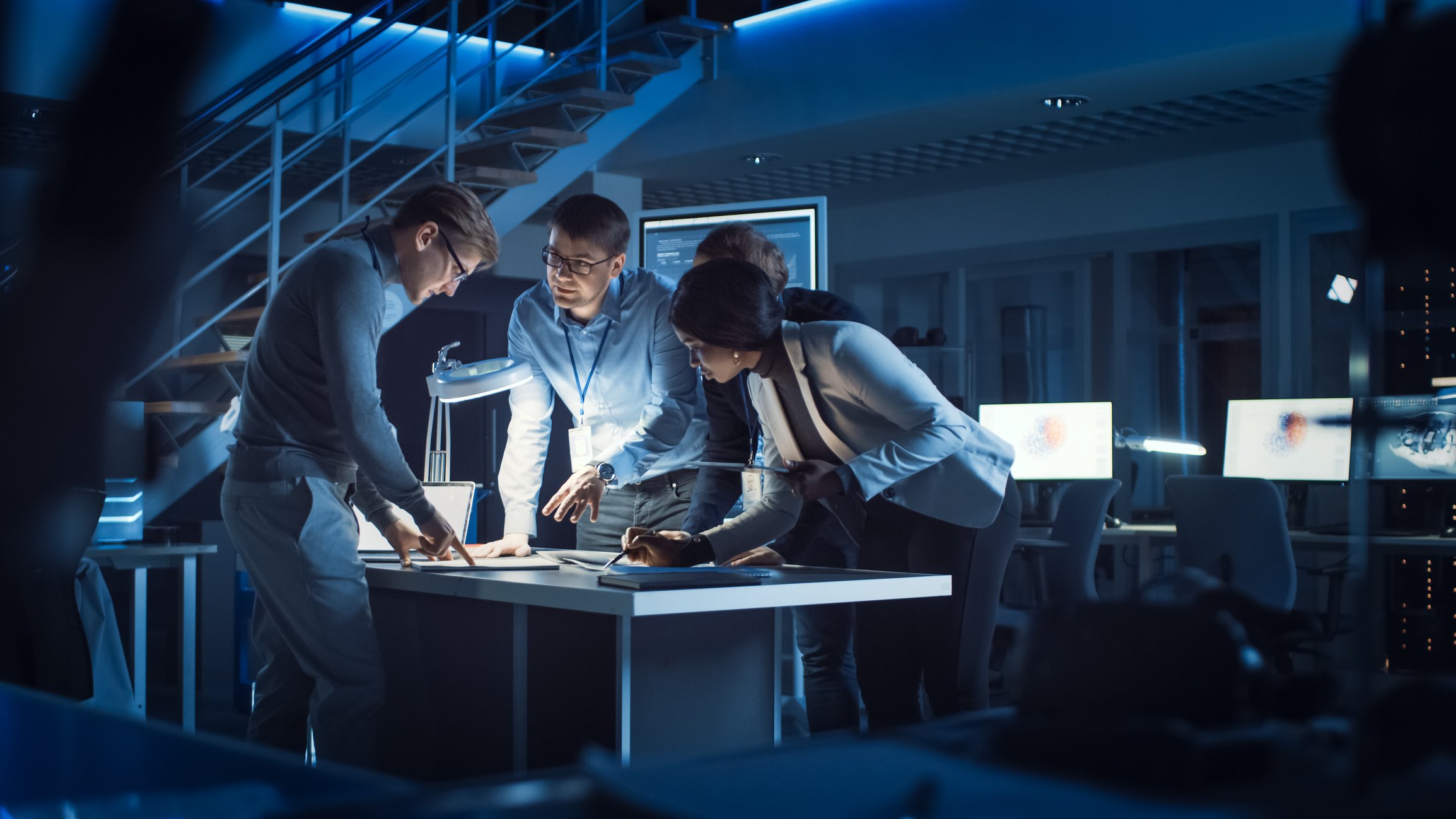 In a world where technology is evolving faster than ever and business operations can be disrupted seemingly overnight, it's a priority to keep up with ever-changing industry trends. This is especially true for those charged with enabling their organization's enterprise IT.

The ability to stay nimble and forward-looking is a vital skill, no matter the size and scope of your business or your role in the technology field. If you are looking to stay ahead of the curve and keep your business up-to-date with the latest innovative technology solutions, here are our top strategies so you can be there for your customers for years to come.


1. Use a Bottom-Up Approach
Often your staff closest to a specific application, service, or technology has the deepest understanding of its shortcomings, opportunities, and even its available upgrades or recent innovations.

Take the time to regularly leverage their expertise to learn more about where your organization can do the following:
Improve your current delivery
Invest in new features or functions
Consider a new product, if your current solution isn't fulfilling all of your needs

Not only can this strategy improve engagement throughout your organization, but the practice of giving more junior staff opportunities to conduct research, present solutions, and lead continuous development efforts in their area of responsibility are opportunities for these staff to grow as professionals.



2. Balance Your Sources
Once you find a publication, blog, or news source that you like, it is easy to only read or watch their content. However, only sticking with one news source limits your awareness of what is going on in the broader field, especially when it comes to industry trends.

That's why we recommend trying to find a balance between traditional and new media sources, online and print sources, and several different outlets that cover your field or industry as a way to stay more broadly informed.

If you don't have the time to read full articles, listen to a variety of podcasts and industry talks, or hunt for innovative tools, techniques, and other advancements in your field there are now also several sources out there that create summaries or condense complex topics into more digestible content to give you the information that you need in a fraction of the time, such as CNet, TechCrunch, or even your own personalized Google News alerts based on keywords.


3. Prioritize Learning and Development
Whether it is an organization-wide learning day, an annual conference that takes your team away from the front lines of client service, a week set aside for learning and reconnecting, or something as simple as a per-employee training budget, make sure your team has the time and resources to prioritize learning. The investment will pay off in recharged employees with new ideas and tools to bring to your organization.

Go the next step and make learning and continuous education a part of your employees' performance goals, helping them to continue to grow in their role and field of expertise. You can even make an opportunity to give back by asking your team to present what they learned or experienced to their team—or even to the entire organization.


4. Lean on Your Partners
You only have so many hours in a day, likely a limited research and investment budget, and only so many staff who can try out new technologies and demo new tools. Not only that, it can be hard to get your hands on new solutions and technology to set up demos and get everything configured to match your current environment for an accurate test.

This is one of the many areas where you can lean on your trusted partners to learn how to:
Quickly integrate the latest best practices
Identify and try out new innovative tools and technology solutions
Discuss what they and their vendor partners are seeing and hearing in the market

Once you zero in on a potential tool, system, or device, use your vendor partner's experience and knowledge of your organization to demo and test the new solutions and see what would work for your operations, without the headache or risk of making a bad investment.

5. Stay Connected with Your Peers
If you read about a topic in the news that could affect your business, run into a previously unknown technical problem, or get a unique request from a customer, it's very likely that one of your peers has faced something similar.

Therefore, make the time to connect with your peers, even if it's a quick 30-minute phone call once a month, coffee every few weeks, or a simple group email chain. View these time investments as a way to not only network, but also to learn from each other. Who knows—a collaborative project or a new sales lead could also come out of staying connected with those in your same broader industry.


Take the Next Step
With technology changing at an increasing pace and innovations stemming from all corners of the globe, you can't just rely on the old techniques and believe that your brand is poised to stay ahead of the competition. Instead, you need to use a range of strategies, like those mentioned above, to hunt for new ideas, foster innovation from within, and learn from those around you.

And if you are looking for a partner to help your organization make sense of all the new developments and innovative technology solutions in the industry, the team at VectorUSA would love to get to know you.

Interested in learning more? Schedule your own consultation with one of our experts.