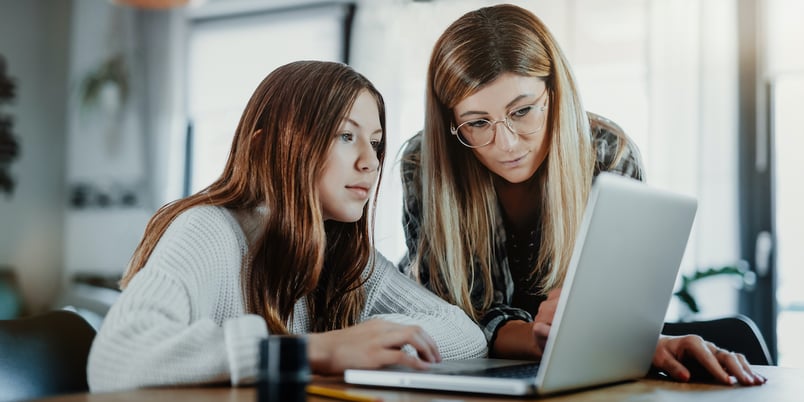 If there is one thing that the last year has taught us, it is just how important reliable, fast, and affordable internet is to keep students, schools, and libraries connected. This has been the exact mission of the Federal Communications Commission's (FCC) E-Rate program since 1996.

To further assist schools and libraries ensure that all students and families have access to the learning environments and resources that they need via their internet infrastructure, the FCC is implementing key E-Rate program changes and improvements effective 2021 that are sure to catch some attention.

This article will explore several of the key program, funding, and service modifications that your organization should be ready for in the coming months and years.
E-Rate Funding Updates
Most notably, the biggest change for next calendar year is that beginning July 1, 2021, the FCC has allocated $167 per student per year to school districts, for a five-year period, to support their network technology investments. Libraries will receive $4.50 per square foot, regardless of location. This will coincide with a minimum budget increase for schools and libraries from $9,600 to $25,000, with no rollover of funds from 2020 or previous years.

However, it should be noted that this allocation of the E-Rate program budget will not change due to inflation during this five-year period, which is a key change from previous years. According to the Federal Register, E-Rate program applicants and participants do have the option to "update their student counts or square footage information in subsequent funding years to reflect, for example, an increased budget due to increased student enrollment. Applicants, however, are not required to do so, and can instead keep the student count and square footage information for the entire five years of the budget cycle."

Finally, the FCC will only consider full-time students when evaluating E-Rate program funding decisions. Part-time students will no longer be eligible to be counted.
Program Changes
Another significant change to the E-Rate program is the method of funding distribution at the school district or library system level. Funding will be distributed to the entire school district or library system under a single Funding Request Number (FRN), allowing them to allocate it according to their district-wide or system-wide plan. This change will give local school district or library system administrators the ability to move funding to the sites most in need as demands arise. It also allows for a more comprehensive approach toward supplying connectivity.

Billing will then be handled through the Service Provider Invoice (SPI) form or the Billed Entity Applicant Reimbursement (BEAR) form process. Billing can be completed using one FRN each for Internal Connections, Basic Maintenance, and Managed Internal Broadband (MIBS).
Equipment and Service Modifications
The final category of key changes to the E-Rate program also equates to more latitude for school districts and library systems to manage their telecommunications-related equipment.

First, equipment transfer rules will be eliminated, giving school districts and libraries the ability to transfer equipment from site to site based on need. Program participants must keep track of where and when transfers are made, but the FCC's Universal Service Administrative Company (USAC) does not need to be notified of such transfers, unless requested.

Second, basic maintenance and MIBS, as well as caching servers, will all now be permanently eligible for funding support. Costs related to shared district-wide equipment, such as core internet backbone equipment housed in a non-instructional facility, can also be included, but non-educational or instructional costs need to be deducted.
Stay Connected
As school districts and library systems like yours continue to adjust to the new learning dynamics and the challenges faced by students during distance learning, these changes to the FCC's E-Rate program should make it easier for schools and libraries to meet evolving demands while also planning for the future.
To learn more about how these E-Rate program changes could affect your services or to discuss how your current implementation can be adjusted to match, contact the team at VectorUSA.