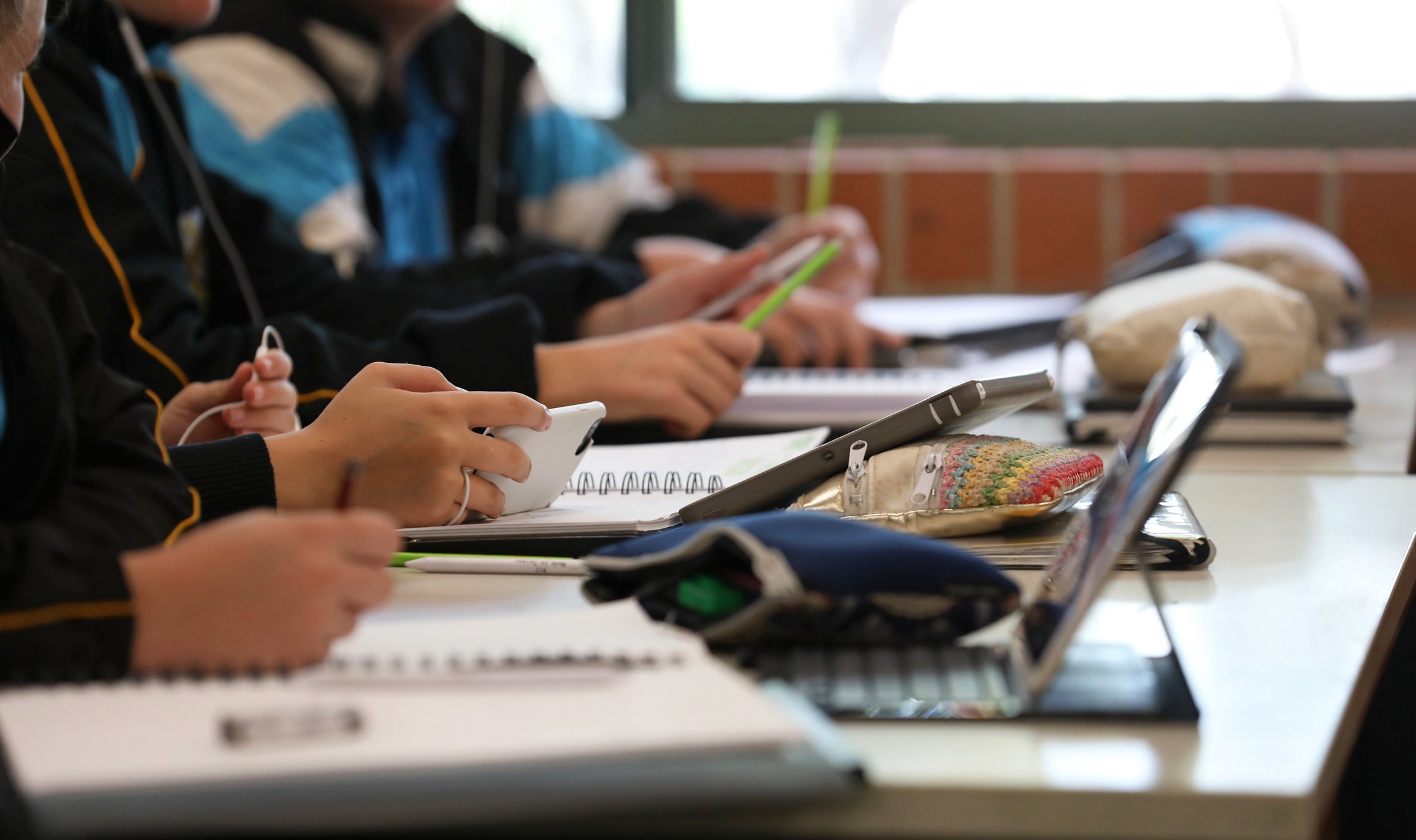 The last year has caused school districts to be even more innovative, creative, and flexible when it comes to delivering for their students and community.
Since 1996 and throughout the COVID-19 pandemic, the Federal Communications Commission's (FCC) Universal Service Program for Schools and Libraries, known as the E-Rate program, has been there for school districts to help enable learning delivery with funding for broadband and wireless technology. And, with changes and enhancements to the E-Rate program taking effect in July 2021 that will give district administrators more options when it comes to utilizing their funding, it is as important as ever to have a comprehensive plan for your network infrastructure investments.

Just what can the E-Rate program do for your school district? This article will cover just a few of the key ways E-Rate funding can be used to drive innovation, maintain network reliability, and plan for the challenges of tomorrow.
Bolsters Schools' Ability to Use Cutting-Edge Technology
The E-Rate program gives schools the support that they need to research, buy, and implement the latest technology to deliver reliable, secure, and fast internet connectivity across their districts. This includes new wireless technology, cybersecurity tools, and enhanced network flow and firewall devices as well as the funding for the managed services support required to maintain them.

Additionally, E-Rate program funding can be used by school districts to continue their larger move to wireless network connectivity and cloud-based applications and services, which will introduce the scalability needed to service the broader community. With these financial and administrative costs handled by the E-Rate program, schools can instead focus more on their mission while also looking ahead to new innovative technologies that can be added to their educational technology topography.
Delivers the Capacity Needed to Serve Your Community
Students will eventually soon be back to in-person learning full-time, but hybrid learning has introduced new ways to interact with students, families, and communities that school districts will continue to have to adapt to for years to come, including required adjustments to their network infrastructure.

Fortunately, the E-Rate program can also be used to support cloud-based technologies, which enhance delivery while taking the burden of maintenance and availability off of schools' hands. In turn, schools have the ability to focus more on developing the content their students need rather than managing the infrastructure that makes it all work.
Provides Flexibility for Allocation Across the District
Beginning in July 2021, the FCC will be implementing new changes to the E-Rate program that give school districts more flexibility in how they allocate their funding across their jurisdictions. The FCC also has allocated $167 per student per year to school districts for a five-year budget planning period.

Under current E-Rate program guidance, where funding and equipment were tied to specific locations, school districts can now think more holistically about their networking technology and funding. When the changes take effect, districts can move equipment and budget around from site to site to be more targeted and responsive as changes in demand and needs arise. In the case of networking technology and equipment, however, any movements from location to location do need to be tracked for future FCC reporting purposes.
VectorUSA Has the Experience to Drive Implementation
While the E-Rate program offers many benefits for school districts, implementation can be complex. Fortunately, VectorUSA has worked with schools for 27 years and has the experience, expertise, and technical knowledge needed to help school districts plan, budget, design, and implement their E-Rate program-funded network connectivity initiatives. And, because VectorUSA is vendor agnostic, your school district will benefit from a true consultative approach with the aim of finding the right tools and solutions for your students' learning needs always a priority.

To learn more about how VectorUSA can help your school district no matter where you are in the process, contact the team here to schedule a consultation.