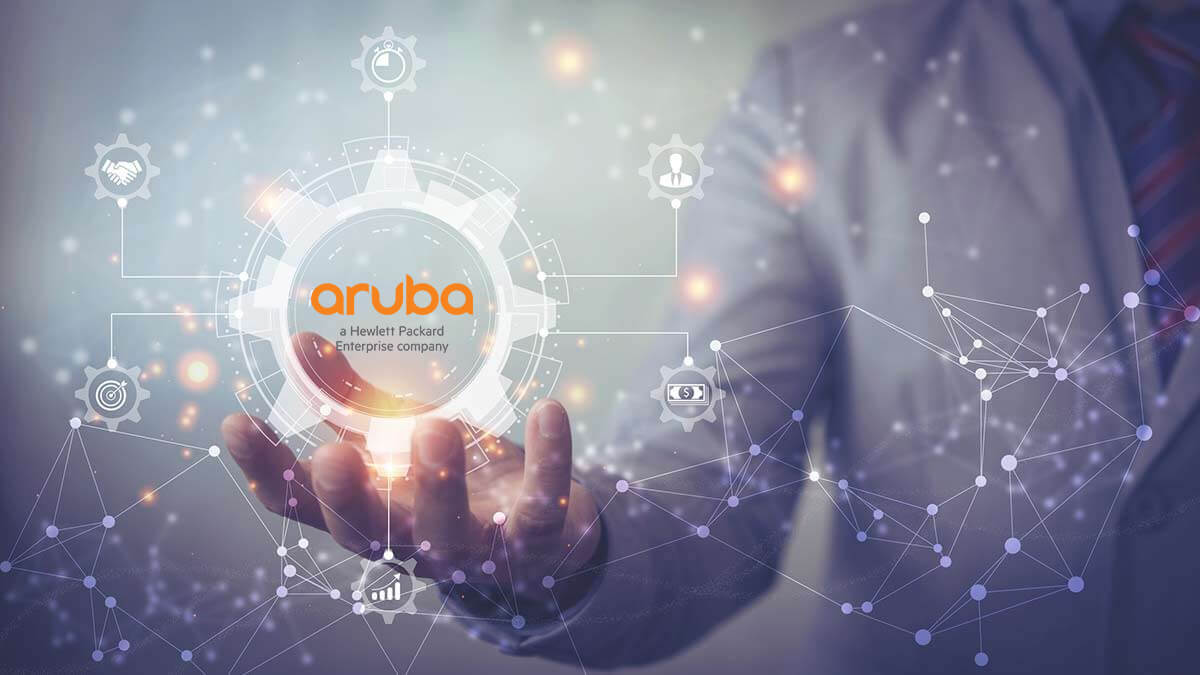 Network improvements and upgrades take a considerable amount of careful thought and planning. When HPE Aruba factors into your plans, one of the smartest decisions you can make is to work directly with a certified HPE Aruba partner to guide you along the way.
You'll be in good company because Aruba itself is at the forefront of the "edge of the network" or "edge-computing" market. That's a market that telecom analyst Chetan Sharma predicts in Bloomberg will grow to more than $4 trillion by 2030.
In fact, according to Aruba: Forrester has positioned Aruba as the "leader of the pack" in their New Wave™: Wireless Solutions, Q3 2019 report, beating Cisco and Meraki with enhanced location and IoT connectivity services. Of all vendors evaluated in this new Wave report, Aruba was the only one placed in the Leaders category. This is a very strong third-party validation of Aruba's strategy and momentum in the market. With this publication, Aruba is now the only vendor to be named a Leader by all three major analyst firms (Gartner, IDC, Forrester) in Campus Networking reports (Gartner Magic Quadrant, IDC MarketScape, Forrester Wave). Given all of that, the following are seven key reasons why working with an Aruba-certified partner will streamline your network improvement project.
1. Deep Investments in Aruba and Customer Networks
Working with an Aruba-certified partner elevates you to a specific partner level with a variety of benefits, including access to dedicated marketing and technical resources, as well as access to demo gear for clients. Also, VectorUSA must follow Aruba's newly structured re-certification cycle. For example, when a new Aruba version comes out every three years, VectorUSA will recertify to maintain our level of expert status and specialization.
"The time and energy VectorUSA puts into our Aruba certifications demonstrates how much time and energy we're willing to invest in our customer solutions." Ken Beck, Solutions Architect, Aruba Partner Ambassador, VectorUSA
We take what we've learned and apply that to best fit our customers' needs and ultimately their desired business outcomes.
2. Access to a Deep Bench of Aruba Experts
For the past several years, VectorUSA has deepened its bench of Aruba-certified experts. This enables us to better serve customers by efficiently handling various requests and fulfilling jobs so that they're completed on time and on budget. In fact, VectorUSA has become a Pointnext fulfillment organization. For instance, if Aruba sells the Pointnext part number for ClearPass and other services, the customer can get assigned VectorUSA via the Pointnext program.
3. Real-World Knowledge and Expertise
While preparing to take the exam for the Aruba ACDX (Aruba Certified Design Expert) certification, I was working on an RFP for a customer at the same time. That experience allowed me to apply what I was studying. This included all of the solution's design requirements, where and how many access points were going to be needed, and what switching infrastructure was required to support those access points. By the time we reached the customer interview stage to lay out our design solution, we had all of the answers we needed. We'll now apply that same level of expertise with future customer interactions involving the ACDX certification experience.
4. Better Guidance and Direction
"An Aruba-certified partner will provide a more holistic view of your planned network solution." Ken Beck, Solutions Architect, Aruba Partner Ambassador, VectorUSA
Even though you might want to take your business in a certain direction, your Aruba partner can educate you on which products or solutions are the best fit or won't work at all. If the approach you're considering is new for your industry, we might recommend a feasibility study or proof of concept. Or, if your partner has experience with what you need while working with other customers or has seen success in a lab setting, then your partner will move forward with a plan to implement the network security solution.
5. Staying Current with New Certifications
Aruba is always introducing new certifications. An Aruba-certified partner will consistently stay on top of how to take advantage of what the new certifications have to offer along with new Aruba product developments. And as products mature and additional certifications come out, your partner will always work toward achieving additional certifications.
6. Better Confidence and Outcomes
Working with an Aruba-certified partner will provide you the confidence and peace of mind about the various choices that you've made. Outcomes overall are much better when an experienced Aruba-certified individual is involved, rather than relying on someone who may have similar experience in another area and who doesn't know Aruba's products well. You certainly don't want to depend on someone who's learning on the job. An Aruba-certified partner will even help to streamline meetings and get to the point quickly about your challenges and concerns. Additionally, an Aruba-certified individual conducts more diligence beforehand, building the configuration and getting everything prepared on your behalf. They have a complete understanding of how your solution is supposed to work and will deliver it the way that you want. Working with someone who's not Aruba-certified means that they may not fully understand the planned outcome for your network and may be less competent in delivering the solution.
7. Inspiration to Obtain Your Own Certifications
While working with an Aruba-certified partner, you may eventually want to obtain your own Aruba certifications. If you want to monitor and maintain your network, you'll want to take advantage of learning from an Aruba-certified individual. During actual network design and installation, you have a head start and real-world experience with what's required for Aruba certifications. Throughout the process, you get a quick download of what's required to build your solution from the ground up and get more comfortable with the Aruba Networks so you are prepared for the test to become certified. Remember, if you hear, you forget. If you see, you learn. But if you do, you understand.
"If you want to move forward with your own certifications, it's best to start with Aruba's mobility courses which will steer you toward ACMX (Aruba Certified Mobility Expert)." Ken Beck, Solutions Architect, Aruba Partner Ambassador, VectorUSA
Then, once you see firsthand how switching and ClearPass are implemented, you can then branch out from that mid-point to the switching and ClearPass certifications. Working with an Aruba-certified partner entails even more benefits than what we've covered here.