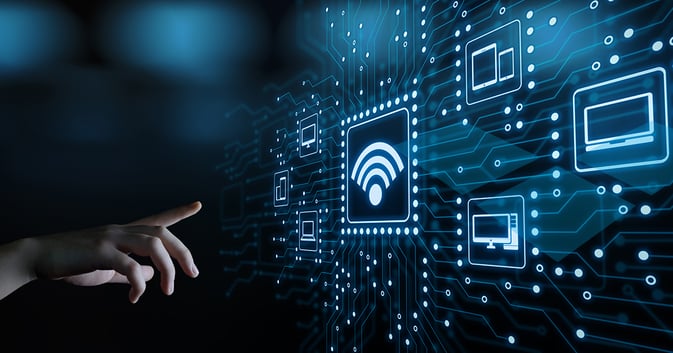 Wireless Local Area Networks (WLANs) are no longer just a nice option; they are a necessity. Everyone wants to be connected. Rather than being tethered to a patch cord at a desk, they want to work when and where an idea strikes them.
The explosion of mobile devices, tablets and IoT technology has had a significant impact on the fabric of traditional networks and network security over the past decade. Not to mention, the explosion of cloud-based services often requires little more than a mobile app to access company or personal assets/tools. This modern infrastructure provides workers with the freedom to work where and when they want which can increase productivity.
Today, Network Administrators are having to do more with less, and with the onslaught of mobile devices on our networks, some IT professionals are struggling to keep up. Most people have an oversimplified view of WLAN, including some IT professionals. These IT professionals have grown up in a hardwired world of network infrastructure. There is no doubt these individuals are great at what they do on the wired side. However, WLAN has changed the entire fabric of the network edge. Secure wireless connectivity is now more critical than ever. Unless you have an in-depth knowledge of Radio Frequency and today's WLAN capabilities and security, it is necessary to speak to a professional about your WLAN needs.
A solid WLAN design is the foundation of a robust/secure wireless edge. It is important to carefully plan and design your WLAN and the security needs of your wired and wireless network. If you think hiring a professional to design your WLAN is expensive, think again. Having an amateur design or deploy your WLAN can cost you much more in the long run.
The VectorUSA 12-step approach to designing and deploying WLAN follows.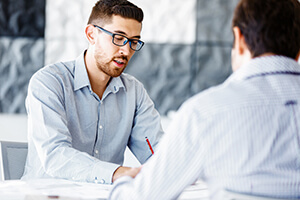 STEP 1. Initial meeting to determine overall requirements for design
At VectorUSA, our first step is to meet with you to better understand your needs and discuss the requirements for the WLAN. During this meeting, you need to complete our WLAN Questionnaire, which has about 30 questions. This questionnaire helps to assess your needs, requirements and capacity for the WLAN, as well as your security needs. If you don't have all the answers, don't worry. In fact, many people don't. That's why we're here: to help you understand and guide you through the process.
You'll need to get a scale drawing of your building/site. A CAD is wonderful, while PDF and JPEG formats are good. If your drawing is on a napkin, we need to talk.
STEP 2. Site visit: identifying challenges for our WLAN design
During our initial visit, we will walk the building/site to review and anticipate any challenges that may be presented during the WLAN design phase. These could be physical challenges, such as ceiling heights and thick concrete walls. There could also be potential physical challenges to the Radio Frequency (RF) environment, such as large quantities of liquid stored on your warehouse shelves. There are times we may want to perform some RF signal testing to identify the specific Decibel (dB) loss of signal through walls or objects.
Read more: Critical considerations for wireless network authentication.
STEP 3. Spectrum analysis verification
During our initial building/site walk, if possible, we perform spectrum analysis to gain a better understanding of the RF environment. A spectrum analysis looks at the non-WiFi Radio Frequency in your environment to identify possible causes of interference to your network.
The spectrum analysis results also serve as a benchmark test to compare future results against, as the RF environment is in constant flux. If there is not enough time during the initial visit for spectrum analysis, we will schedule a second meeting. This is an important part of WLAN planning and should not be missed. Did you know that microwave ovens and Bluetooth devices among other things, also operate in the 2.4 GHz band and can very well have an impact on your network? Any RF interference should preferably be eliminated. If that's not possible, it should be reduced as much as possible. We need to have a low noise floor to start with.
During this phase, we will also look for rogue devices (rogue APs). Rogue devices are wireless gateways that are attached to your wired infrastructure and not under the control of your IT administrator. Typically, these devices are installed by employees who are "helping" you improve your wireless network. These devices add possible interference to your network and can become a major security threat. We will need to understand how and why the employee added the device to the network and address the issue during the design phase.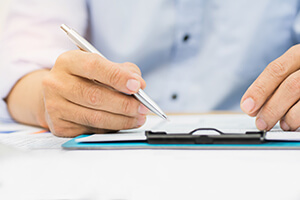 STEP 4. Choose your vendor, platform and scope of work
Based upon our initial findings from the questionnaire and building/site visit, we will research the best options for your Wireless LAN, vendor and platform. This research will consider whether you intend to fund your WLAN through a capital or operational expenditure, and whether you want to locally host your WLAN, or even run your WLAN in the Cloud. We will walk you through the various options and provide our expert advice.
Another important element to discuss are the options regarding the security/Network Access Control (NAC) of your WLAN. Whether this relates to Payment Card Industry compliance, the Health Insurance Portability and Accountability Act, Federal Information Processing Standards, or providing additional security protection layers, we need to have this discussion.
We need to ensure your network is also robust from a security perspective. In the new digital workplace, many malicious attacks come from within your internal network. It is important to understand who is on your wired and wireless network, what device(s) they are using and the types of applications they are using.
We then discuss the Scope of Work to determine who is responsible for what and to what degree each party is responsible. This may include the physical location of equipment, how Access Points (APs) will be powered, and if you have the infrastructure to power the APs.
STEP 5. Predictive modeling/RF planning
Once we fully understand what you are looking to do, the environment in which you are looking to do it and a vendor and platform chosen, we can move on to the "fun" stuff: designing your WLAN.
We utilize Ekahau Survey Pro with Planner 9.0.x to generate predictive RF planning reports, which will define the AP locations. The specific APs defined during Step 2, including the specific model numbers, will be used during the process of simulating the RF propagation. During the design phase, data from the spectrum analysis will be used, as well as any other information gathered during the site visit.
The initial design includes all the items that cause attenuation of the RF signal, like walls, doors, glass, and shelves. As mentioned earlier, a CAD drawing has all the layers for doors and walls and is the best option, as it saves from having to do a lot of manual drawing.
Ekahau utilizes complex algorithms to determine RF propagation as we place APs on the drawing. We typically start with the coverage requirement, specifically the 5.0 GHz band, as we know once we have this requirement, we will have better coverage from the 2.4 GHz band.
After the initial coverage requirements have been planned, we will begin to look at other factors, such as the Received Signal Strength (RSS), predicted data rates, co-channel interference, adjacent channel interference, and capacity needed for specific rooms or areas.
We then begin to look at power settings of the APs and what effect this may have by increasing/decreasing power settings and potentially turning off 2.4 GHz radios on specific APs to reduce or eliminate channel reusage, specifically in the 2.4 GHz band. This becomes a bit of an iterative process: As you change one attribute to attain your goal, you inevitably change another, detracting from your goal. This proccess is performed until all the requirements for your WLAN have been met.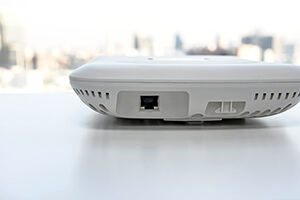 STEP 6. Manual RF site survey (AP on a stick)
A manual RF site survey is by far the best method to validate the predictive design. AP on a stick, as the name indicates, requires placing an AP on a tripod, and placing the AP in the environment and location shown on the predictive RF Site Survey. We walk around the AP with a laptop using Ekahau software to a predefined signal cut-off level (the cell boundary).
Then, we move the AP to the next location and repeat the process until all AP locations have been tested. During this process, we are primarily looking at Signal Strength, Signal to Noise Ratio (SNR), RF interference, and surrounding Wireless Networks. As per the predictive design, we will consider your capacity needs, and test the location(s) with higher capacity APs. This is also called a passive RF site survey, as we do not typically measure actual throughput of the client. Typically, we will also simultaneously perform a RF spectrum analysis.
Our work still isn't finished. We take the results from the Manual RF Site Survey and compare them against the original predictive RF site survey results. We note any differences between the surveys. We make changes to the Manual Site Survey to account for any inefficiencies noted during the survey. We then finalize the design and review it with you.
There are advantages and disadvantages to a Manual RF Site Survey:
Advantage: very accurate.
Disadvantage: depending upon the environment, they can be time consuming.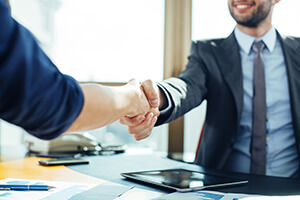 STEP 7. Get your sign-off for the final design
We review the design to ensure all your needs have been met.
STEP 8. Deploy/configure the WLAN equipment
Professional installers then deploy the equipment, and the APs are mounted in the designated locations shown on the final heat map. If we have agreed that the configuration of appliances and/or software was a part of our scope of work, we also complete the configuration, based upon our original Scope of Work.
STEP 9. Post deployment RF site survey
Once all the WLAN equipment has been deployed and configured per the original Scope of Work, it's time to complete the Post Deployment RF Site Survey. There are two types of Post Deployment RF Site Surveys:
A passive WLAN survey monitors the air and records information of all networks within "hearing" range of the testing station. This will include neighboring networks, such as those belonging to neighboring businesses. This type of survey does not include authenticating to your network, and no traffic is passed between the survey station and the AP. A passive survey will provide an overall snapshot of the RF in use in and around the location. We can then filter out other networks as needed.
An Active WLAN survey authenticates and associates to APs on your network. The advantage of this survey is it will provide real-time data, such as Round-Trip Time (RTT) and packet loss to be captured. The survey will also test the actual throughput across your network.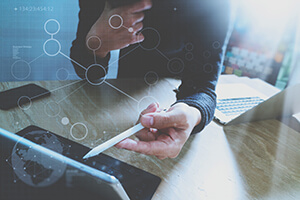 STEP 10. Troubleshooting
Troubleshooting "thin air" is not for the fainthearted or people without the right tools. There are so many things that can create problems on your WLAN.
Problems can range in complexity and magnitude and are in many cases associated with Wireless Connectivity, RF received signal strength, WLAN throughput, wireless infrastructure, and client device upgrades.
The good news is that if the WLAN is designed correctly in the first place, troubleshooting should be minimal. On the other hand, if we are troubleshooting an existing network, this can potentially be a complex and time-consuming process.
STEP 11. Discuss results and identify that our original objective has been met
At this point, we get your final sign-off. We verify our Scope of Work has been completed, and that the WLAN is performing to your expectations and original requirements we agreed upon.
STEP 12. Define a timeline and need to review RF environment and growing capacity needs
The RF environment is continuously changing. You may add new devices to your network or you may move workstations around. Not to mention, you may have a new neighbor move in your building or across the street who is utilizing the same channels as you. There are many things that can change the RF environment, and it is worth having a periodic checkup to ensure your WLAN continues to run with optimal performance.