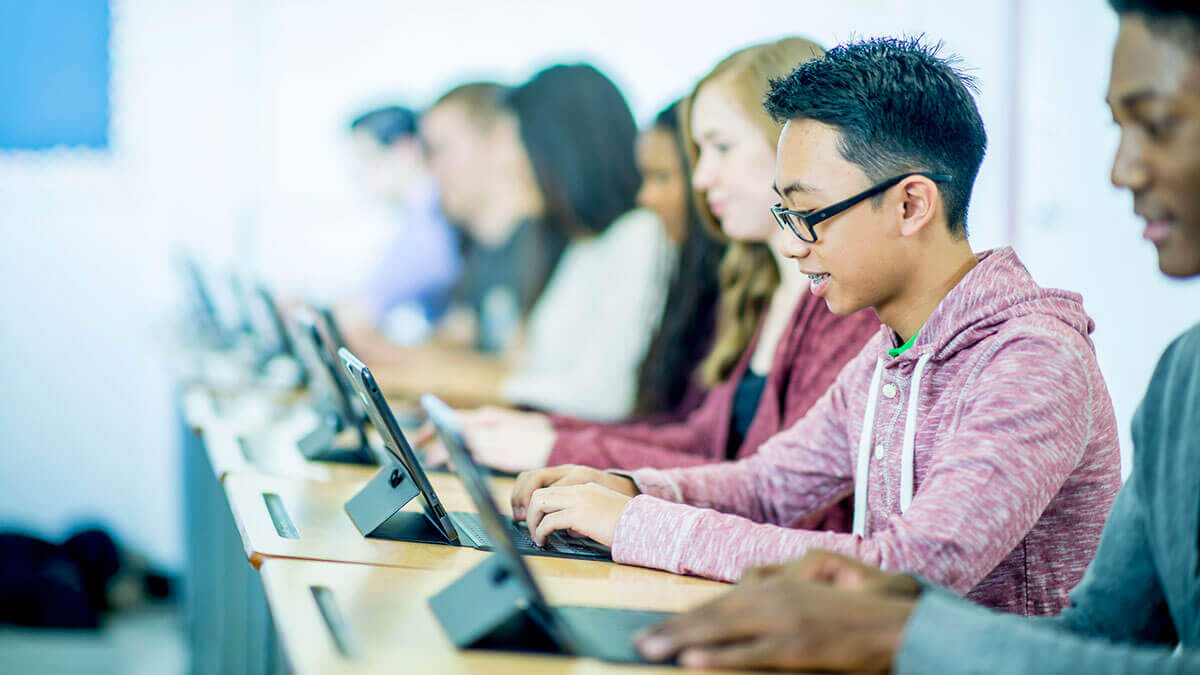 With $4.1 billion currently available for K-12 schools and city libraries to upgrade to new and improved broadband and IT equipment, the FCC's E-Rate program is as strong as ever. Current speculation is even hinting that in 2020 there could be $250 per student across the U.S.
Further good news is that approximately 80% of school districts and libraries are taking advantage of E-Rate funding. Unfortunately, they're not taking advantage of it to the extent that they should. With so much funding accessible, it's important that every dollar available from the Universal Service Administrative Company (USAC) and its Schools and Libraries Division (SLD) is taken advantage of but spent wisely. However, that only occurs when school district and library E-Rate funding leadership teams adequately plan ahead with consultants, service providers and technology manufacturers to carefully evaluate how to best use the funds available. In this post, we'll examine how to get the most from your E-Rate funding.
Maximizing your E-Rate dollars
As you explore how to maximize your E-Rate funding for your school district or library, consider the following:
Assess resources and decide who will manage your E-Rate application. 56% of schools and libraries brought in outside consultants in 2017.

Create a tech vision for your school or library. Engage your stakeholders, take a step back, and consider the big picture.

44% of applicants say their Wi-Fi network is four or more years old. More than 50% will need to upgrade their Wi-Fi in one to two years.

Plan and design your network to align with your vision, goal, and priorities. See where you are today and what data network solutions are needed to achieve your vision.

Must use a competitive bidding process. 28 days of open bidding and cost is the highest weighted factor. This will help reduce costs.

Know the E-Rate Productivity Center (EPC) and mind deadlines. 44% of applicants admit to struggling with EPC.

Identify matching and other funding sources. 84% of applicants report that E-Rate funds are not sufficient to meet their needs.

Manage the process year round. Manage deadlines and document work to stay ahead of the game and keep E-Rate funds flowing.
Based on the amount of E-Rate funding available, there's really no excuse for any school district or library not to have up-to-date technology or be using current data network solutions. Relying on the expertise of a service provider will provide you a tremendous amount of assistance with your IT infrastructure planning and purchasing. That way your school or library can focus on what it does best, and that's educating students so that they can live productive and rewarding lives.
"Relying on the expertise of a service provider will provide you a tremendous amount of assistance with your IT infrastructure planning and purchasing." – Catherine Banker, Director of Education Services, VectorUSA
Bond or budget?
For school districts or libraries that might not have enough funds to cover the match 15% to 80% of the cost. Perhaps a bond measure has already passed or can be proposed to fund these costs. Another option is to create a five-year budget for technology that corresponds with the SLD's five-year cycle which starts again in 2020. No matter which route you take, it's important to have technology discussions early. Your CEO and technology leadership team should also make sure that your Board of Education (or board of directors for libraries) has a technology advocate in place. Your advocate can speak on your behalf and promote the need for and importance of a sound IT infrastructure as well as how it will be funded. With technology rapidly changing, along with the risk of economic fluctuations, you don't want to be pushed into a reactive corner. That can lead to unwise and often knee-jerk style purchasing decisions. Learn more: How to Get the Most Out of the E-Rate Program
Additional E-Rate funded services
There are two additional avenues to ease the burden of supporting an effective and efficient network – Basic Maintenance of Internal Connections (BMIC) and Managed Internal Broadband Service (MIBS). BMIC is a service funded through E-Rate that allows for the purchase of a block of hours to assist over-burdened IT directors with assistance for a variety of problems. BMIC covers:
Repair and upkeep of eligible hardware.

Wire and cable maintenance.

Configuration changes.

Basic technical support, including online and telephone-based technical support.

Software upgrades and patches, including bug fixes and security patches.
All funding for BMIC is based on actual work, so any funding that is not used is returned to the applicant at the end of each funding year. MIBS is another viable option for over-burdened IT directors. Consider allowing a third-party service provider to keep an eye on your IT equipment and access points. Managed internal broadband allows short staffed entities to work on critical issues rather than manage day-to-day issues. E-Rate 2020: Top 5 Reasons to Partner with VectorUSA The solution is to rely on a service provider to handle all of the heavy lifting so you can ensure that your classrooms have the information they need at their disposal to enhance your students' education.
"The solution is to rely on a service provider to handle all of the heavy lifting so you can ensure that your classrooms have the information they need at their disposal to enhance your students' education." – Catherine Banker, Director of Education Services, VectorUSA