In Person @ Booth #1119 | Sacramento Convention Center, CA
VectorUSA, a renowned leader in advanced technology solutions, is thrilled to announce its participation in the 2023 Annual California IT in Education (CITE) Conference. This event, held from November 27 to November 30 at the Sacramento Convention Center, is CITE's premier annual gathering, bringing together professionals from all facets of IT, educators, administrators, and technology enthusiasts.

Unlocking the Power of Technology: VectorUSA's Commitment to Education
For over two decades, VectorUSA has been at the forefront of providing innovative technology solutions that empower educational institutions to enhance teaching, learning, and administration. We are excited to join the CITE community to share our expertise and showcase the latest advancements in educational technology.

The CITE conference attracts a diverse audience, including:
Chief Technology Officers (CTOs)
Directors of Technology
Network Managers and Engineers
Database Administrators
Support Technicians
Classroom Teachers
Administrators
District and County Superintendents
All these groups come together to exchange ideas, share information, and discover the most effective technology tools for improving education. Whether you are initiating a new project, conducting research, or seeking to foster better connections with colleagues, the CITE conference offers a wealth of knowledge and networking opportunities.

Join Us at CITE 2023 - Shaping the Future of Education Technology

At VectorUSA's booth #1119, you'll have the chance to explore our cutting-edge solutions and services tailored for the education sector. Our team of experts will be on hand to provide insights, answer your questions, and offer customized recommendations to enhance your educational institution's technology landscape.

Key Highlights:
**Cutting-Edge Solutions**: Discover the latest technology innovations designed to transform education and improve student outcomes.
**Expert Guidance**: Connect with our team of seasoned professionals who specialize in educational technology solutions.
**Networking Opportunities**: Engage with like-minded individuals, educators, administrators, and industry experts to build valuable partnerships.
The CITE conference offers a unique opportunity to immerse yourself in the world of educational technology. With registration covering all aspects of the event, it's an affordable and invaluable professional learning experience.
Join us at the Sacramento Convention Center from November 27 to November 30 for the 2023 Annual CITE Conference. Let's shape the future of education technology together!

For more information and to register for the conference, please visit [CITE Conference](https://www.cite.org/conference).

November 27 - November 30, 2023

Sacramento Convention Center

Sacramento, CA

-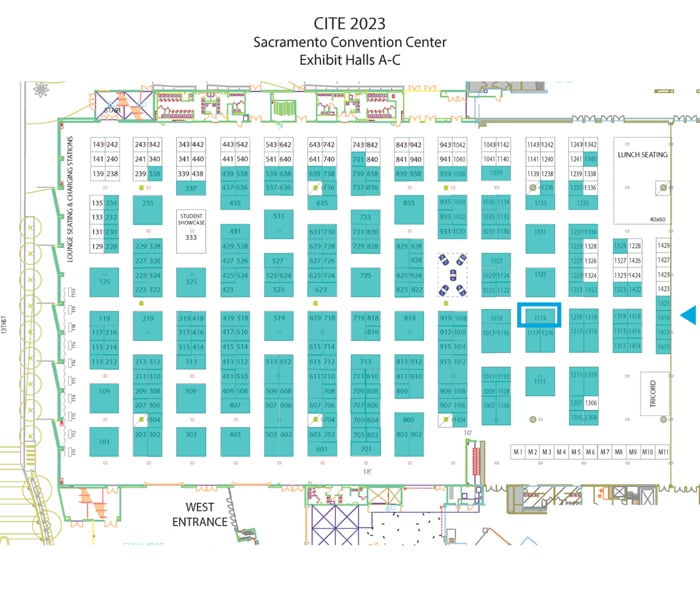 For Questions, Contact:
The VectorUSA Marketing Team
Email: Marketing@vectorusa.com