In Person @ Booth #115 | Westin Rancho Mirage Golf Resort & Spa, Rancho Mirage, CA
VectorUSA, a prominent provider of cutting-edge technology solutions, is delighted to confirm its presence at the 2023 Municipal Information Systems Association of California (MISAC) Annual Conference. Come and meet us at Booth #115 within the esteemed Westin Rancho Mirage Golf Resort & Spa in Rancho Mirage, CA, from September 24 to 27.

Unlocking the Power of E-Value: VectorUSA's Commitment to Excellence
As technology continues to evolve, VectorUSA remains at the forefront, offering state-of-the-art solutions and services that empower municipalities, government IT personnel, and businesses to thrive in the digital age.

The 2023 MISAC Annual Conference is set to be the association's 21st, bringing together a diverse community of around 500 attendees. Half of this dynamic audience will consist of MISAC members and government IT professionals, while the other half will comprise visionary vendors eager to engage and collaborate.

Experience the VectorUSA Difference

At the heart of our presence at the 2023 MISAC Annual Conference is the opportunity to showcase the value VectorUSA brings to the world of technology. Our extensive range of services and solutions, coupled with our commitment to excellence, make us your trusted partner in digital transformation. Here's what you can expect when you visit us at Booth #115:

1. **Cutting-Edge Solutions**: Explore our latest innovations designed to address the evolving needs of municipal and government IT. From network infrastructure to cloud solutions, VectorUSA has you covered.

2. **Expert Guidance**: Our team of seasoned professionals will be on hand to provide expert insights, answer your questions, and offer tailored recommendations to enhance your organization's technology landscape.

3. **Collaboration Opportunities**: Connect with like-minded individuals, industry experts, and peers to foster valuable partnerships that can drive innovation and growth.

4. **Unlocking the VectorUSA Advantage**: Discover the VectorUSA advantage and how our solutions can optimize operations, streamline processes, and deliver measurable results.

Join Us at MISAC 2023 - Be Part of the Digital Revolution

Don't miss this unique opportunity to engage with VectorUSA and explore the possibilities of digital transformation. Whether you're a government IT professional seeking solutions or a vendor looking to make valuable connections, the 2023 MISAC Annual Conference is the place to be.

We're excited to see you at Booth #115 in the beautiful Westin Rancho Mirage Golf Resort & Spa. Let's shape tech's future and maximize Performance-Value together.

September 24 - 27, 2023

@ Westin Rancho Mirage Golf Resort & Spa

Rancho Mirage, CA
-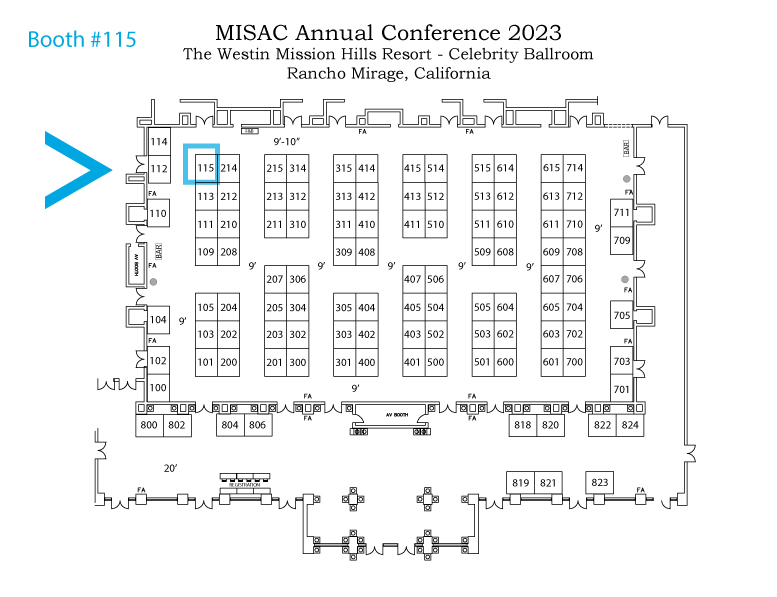 For Questions, Contact:
The VectorUSA Marketing Team
Email: Marketing@vectorusa.com